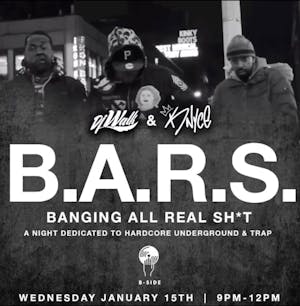 B.A.R.S. BANGING OUT REAL SH*T
Where can you hear some of the best music the underground has to offer? Right here at the BSIDE Liquor Lounge.
Join us as DJ Walk and DJ Knyce bring us B.A.R.S.
This is for all the fans of underground hip-hop and people who like to have a good time.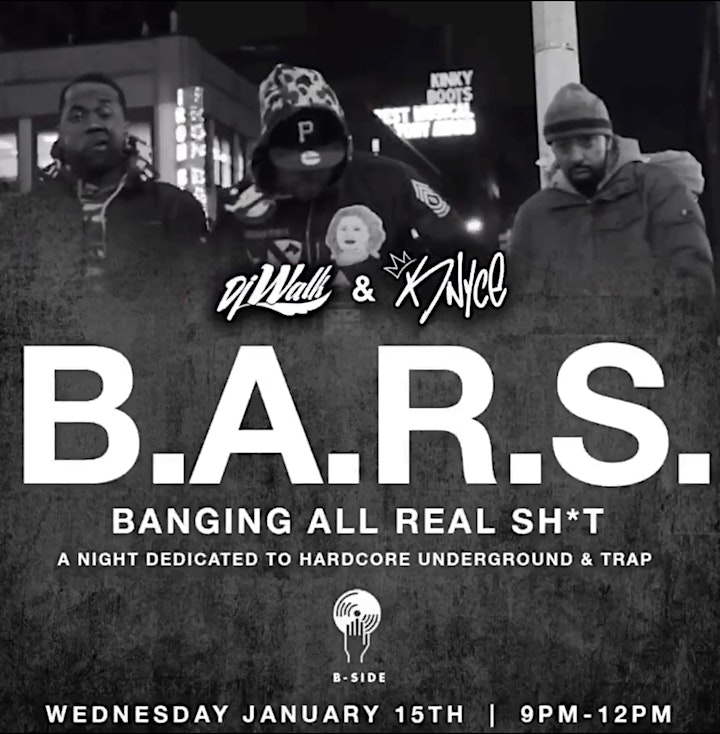 Venue Information:
B Side Lounge
2785 EUCLID HEIGHTS BLVD
CLEVELAND HEIGHTS, OH, 44106