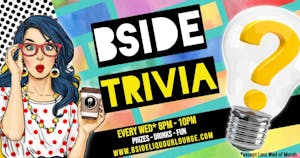 B SIDE TRIVIA
B SIDE TRIVIA!
Beginning at 8PM Every Wednesday (except the last Wednesday of the month).
Join us for a friendly, competitive and fun night of Trivia here at B SIDE. Prizes will be awarded to the First and Second place teams.
What makes this even more amazing are the drink specials we offer during Wednesdays. Mug Night is for the beer enthusiasts, $2 Mugs of PBR and other discounted craft beers. Happy Hour is also from 7PM - 9PM.
See you there!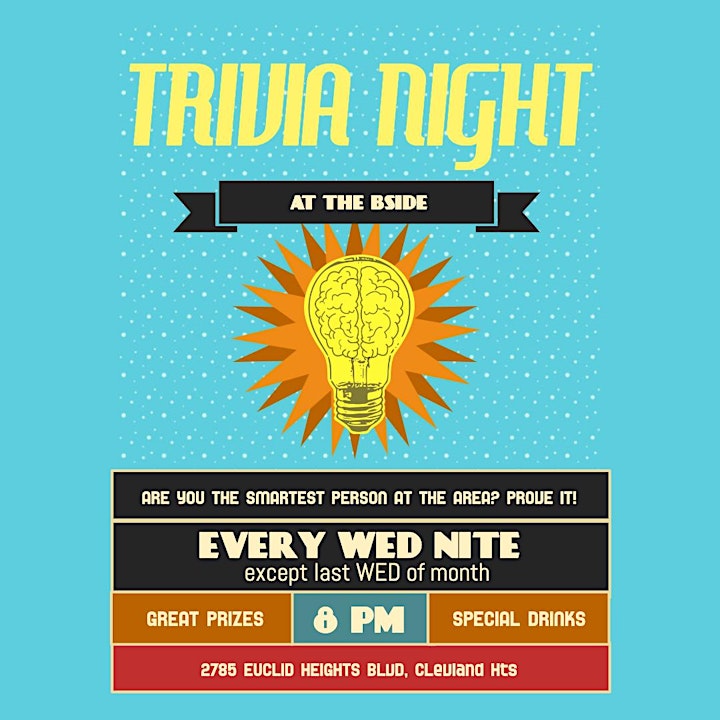 Venue Information:
B Side Lounge
2785 EUCLID HEIGHTS BLVD
CLEVELAND HEIGHTS, OH, 44106