Browns Watch Party + Service Industry Sundays
Browns Watch Party! Kickoff at 8:15!
Come watch the Cleveland Browns defeat the LA Rams at B SIDE LOUNGE in Coventry!
We'll have free food and snacks + drink specials & ticket giveaways all throughout the game!
-------
Working in the service industry can be rewarding and pretty stressful. BSIDE has your back!
Every Sunday "Service Industry Workers" can enjoy Happy Hour the whole night here at BSIDE.
Also, our Sundays will feature interactive gaming from Jackbox Games!!
Doors at 7PM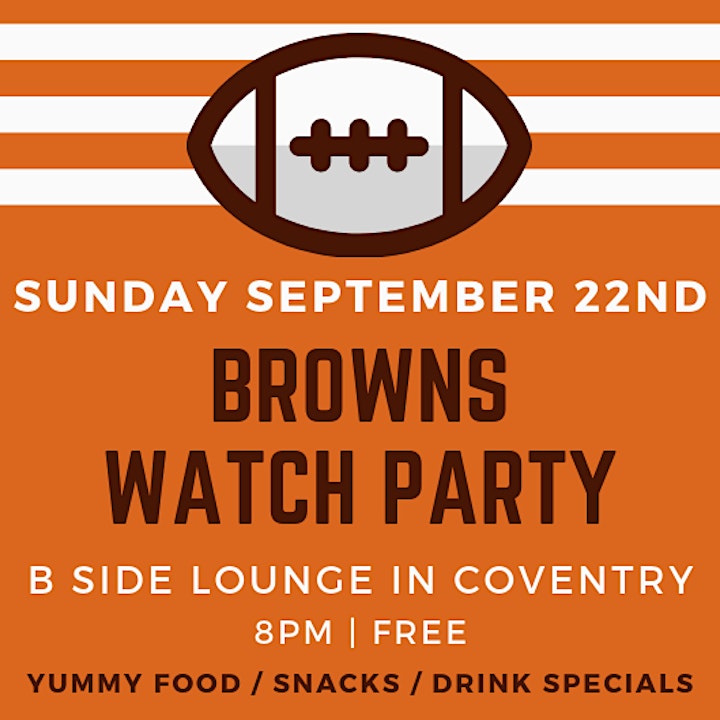 Venue Information:
B Side Lounge
2785 EUCLID HEIGHTS BLVD
CLEVELAND HEIGHTS, OH, 44106