Kaitlin Petty - Live on the Patio
Kaitlin Petty
We're excited to welcome this Cleveland native back to town!
Come kick it on our patio & enjoy this intimate patio performance with us!
Good Music | Good Drinks
EVENT: 7P | LAST CALL: 9:45
Event is free, but donations for the performer are appreciated.
All patrons must wear masks upon entry and throughout the club, unless actively eating or drinking. Once you are seated at your patio table, you may kick back and relax, but moving around the club, in any capacity, will require your mask - and yes, that means over your mouth and nose.
B Side is committed to keeping a fun, but SAFE environment for our customers and staff!
Thank you for your continued support!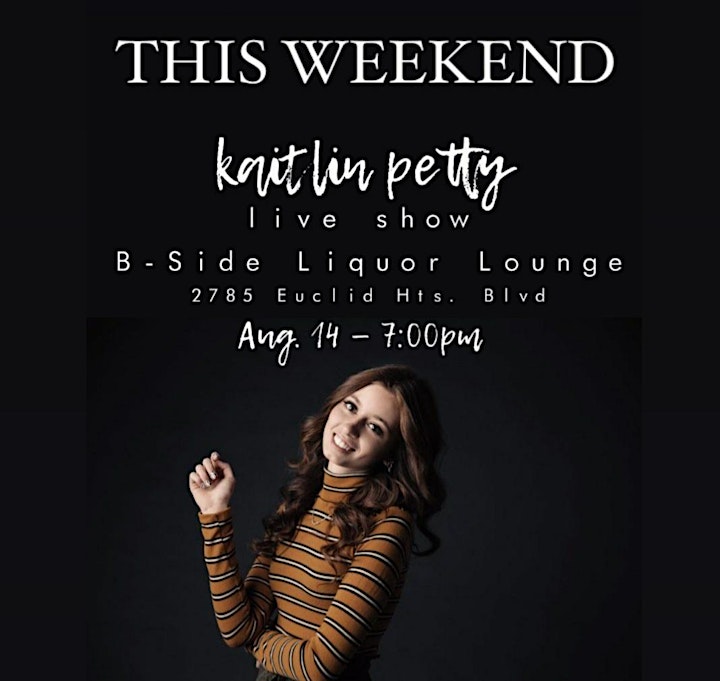 Venue Information:
B Side Lounge
2785 EUCLID HEIGHTS BLVD
CLEVELAND HEIGHTS, OH, 44106