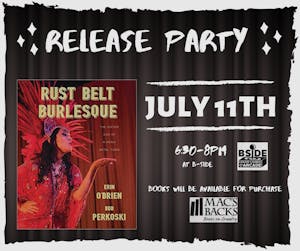 The Rustbelt Burlesque Family & Friends Book Release Party
The Rustbelt Burlesque Family & Friends Book Release Party
B Side Lounge
The Rustbelt Burlesque Family & Friends Book Release Party
Welcome to the world The Rustbelt Burlesque - A Softer Side of A Heavy Metal Town Book, We are partnering with Cleveland Burlesque & B Side Lounge Coventry for a fantastic family and friends book release.
Met the author Erin O'Brian and Bob Perkoski alongside special book features that will be at hand to sign your copy of this love letter to Cleveland History of Burlesque and it's modern life.
The book is for presale currently via Mac's Backs-Books On Coventry The official release date is July 2nd
The book will be available for sale at the event.
Q&A with Authors and Performers at 7:15pm sharp.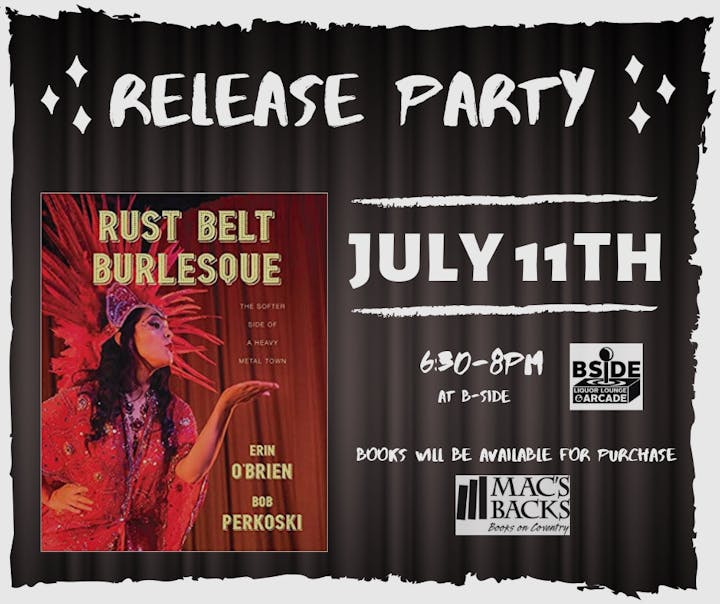 Venue Information:
B Side Lounge
2785 EUCLID HEIGHTS BLVD
CLEVELAND HEIGHTS, OH, 44106